Zoupart
Support Bruemmer Park Zoo!
Zoupart 2020
February 23, 2020
11:00 TO 2:00
Kewaunee County Fairgrounds, Luxemburg WI
Soup Maker Information:
You must be set up by 10:30 a.m. and stay until 2 p.m.
or until your soup is gone.
Event Description:
Students from each Kewaunee County school will display art as part of a juried art show. Handmade and hand-painted bowls made by the students will be sold to allow attendees to taste each of the soups. They will vote for the best.
What You Win:
Two winners will be announced: Best Restaurant Soup and Best Home Cook Soup.
What to Bring:
5 gallons of your best soup, including a warmer, ladle, extension cord, and someone to serve it
Decorations for your serving table (optional)
Each Participant Will Receive:
Recognition on the Bruemmer Park Zoo website and Facebook as a participant
A certificate of participation
How to Register:
Complete the form below by February 1st, 2020 to allow time for printing ballots and certificates
If you have any questions email Pam Zander at pamzander@bruemmerparkzoo.com or call (920) 217-1464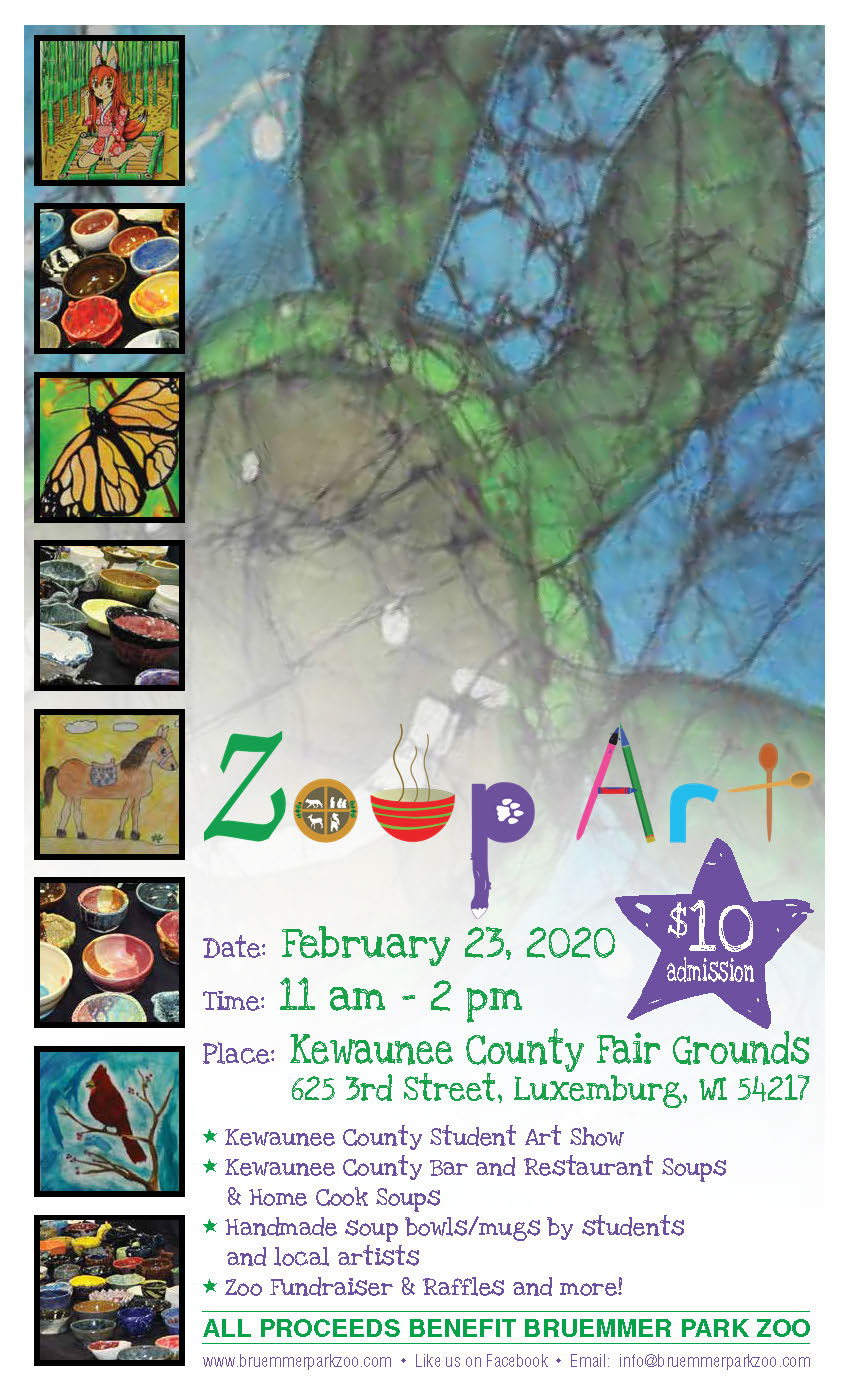 Home Cook Prize
A Power Smokeless Grill (Learn More)
Restaurant Prize
Mirage Induction Rethermalizers 11qt (Learn More)
Sign up for our Newsletter!
ZOO HOURS
7:00AM to Sunset - Year Round
NO PETS
Pets are not allowed in the Zoo or Park.